How Much CO2, Energy & Money Can You Save?
1 May 2022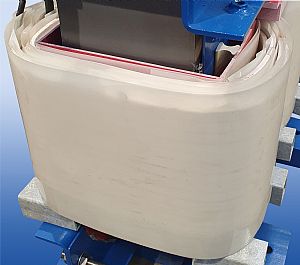 As part of its corporate, social and environmental responsibilities, the Engineering Technology Group (ETG) is now offering manufacturers the opportunity to cut costs, cut CO2 and reach their environmental responsibilities with its new Powerstar Amorphous core transformers.

The new Powerstar Amorphous Core Transformers are available for new and used machine tools. So, if you are an environmentally conscious and cost-savvy business – the new transformers are perfect for you. The power and cost savings that your business can achieve are dramatic, especially with the cost of energy only going in one direction. When fitting an Amorphous core transformer, you can decrease your power consumption and significantly reduce CO2, limiting the carbon footprint of your business whilst yielding considerable financial savings.

Despite the initial cost of Amorphous Core Transformers being slightly higher than conventional transformers, over 10 years, the new transformers yield an average saving of £25,500 with a CO2 emission reduction of almost 40,000kg. If you consider this cost-saving and multiply it by the number of machine tools on your shop floor – the cost reduction can be remarkable. If the cost of energy continues to climb, the cost-saving will only increase.

Conventional transformers consume their initial purchase cost in wasted energy every 9 months. In comparison, the new Amorphous Core Transformers are significantly more efficient and waste minimal amounts of energy. Proudly designed and manufactured in the UK, ETG is inviting manufacturers to 'take the challenge' and find out how much CO2 and energy savings can you achieve by fitting an amorphous core transformer to your machine tool? Why not visit the ETG cost calculator - engtechgroup.com/net-zero-initiatives/powerstar-calculator to find out how much you could be reducing your costs and carbon footprint with one simple change to your machine tool inventory.